Young Women Speaking the Economy

Microentrepreneur Stella Sabang (Ghana)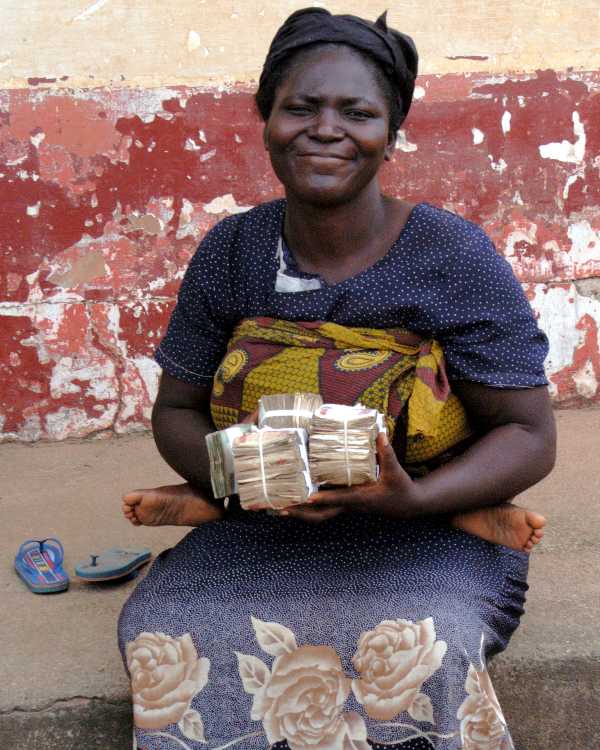 Microentrepreneur Stella Sabang
Ghana. 2003. Digital.
Ghanaian microentrepreneur Stella Sabang has just received her $340 loan, which
she will use to purchase dried maize. She uses her profits as a retailer
and wholesaler to support her family, including the baby on her back.

Women are the primary recipients of microloans around the world for three main reasons: they use loans to open and grow businesses, they use their profits to support their families, and they save their money for emergencies and future needs. Extremely poor women like Stella Sabang are taking a risk when they take out a microfinance loan, but in that risk they have a viable opportunity to work and break free from poverty. Many succeed, creating sustainable businesses, repaying their loans and supporting their families. They also experience what we all desire, regardless of our circumstances: a life of dignity and hope.