Young Women Speaking the Economy

The Art of the Panama Hat (Mexico)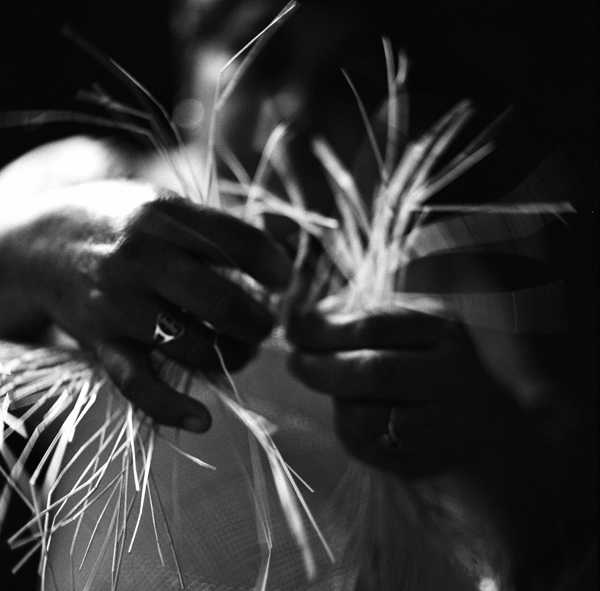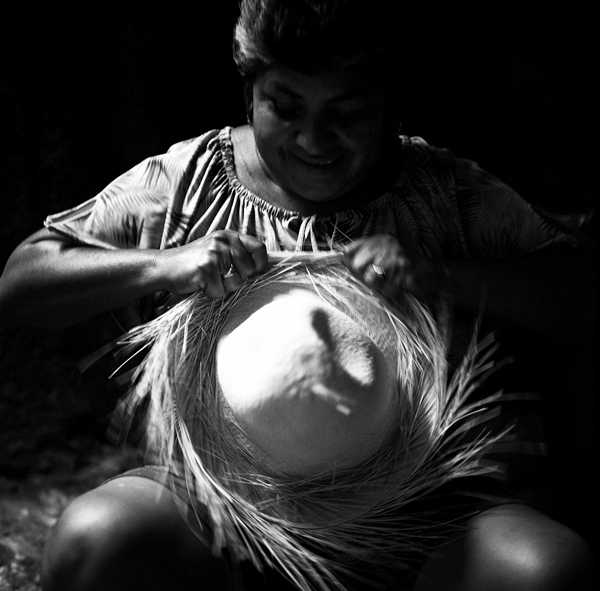 Doña Chari weaves a Panama hat in an underground cave
in her backyard in Becal, Campeche, Mexico.

The Art of the Panama Hat
Campeche, Mexico. 2009. Medium format.

Doña Chari runs a small family business from her home where she makes Panama hats by hand that are then sold throughout the world. Panama hats are the main export of Becal, a town of about 6,000 in the Campeche state of Mexico. Doña Chari and her family have woven hats for generations, growing the jipijapa plant in her yard then cutting the leaves finely before drying them in the sun. The dry strips are then brought to the underground cave in her yard where the natural humidity of the earth softens the fibers so that they can be woven into intricate patterns and designs without breaking. It is here, underground, that she weaves the hats that go on to be sold throughout the world.