CLIO Talks Back

Karen Offen
United States
I.M.O.W.'s debut blog, Clio Talks Back, will change the way you think about women throughout history! Be informed and transformed by Clio Talks Back, written by the museum's resident historian Karen Offen.
Inspired by Clio, the Greek muse of History, and the museum's global online exhibitions Economica and Women, Power and Politics, Karen takes readers on a journey through time and place where women have shaped and changed our world. You will build your repertoire of rare trivia and conversation starters and occasionally hear from guest bloggers including everyone from leading historians in the field to the historical women themselves.
Read the entries, post a comment, and be inspired to create your own legacies to transform our world.
---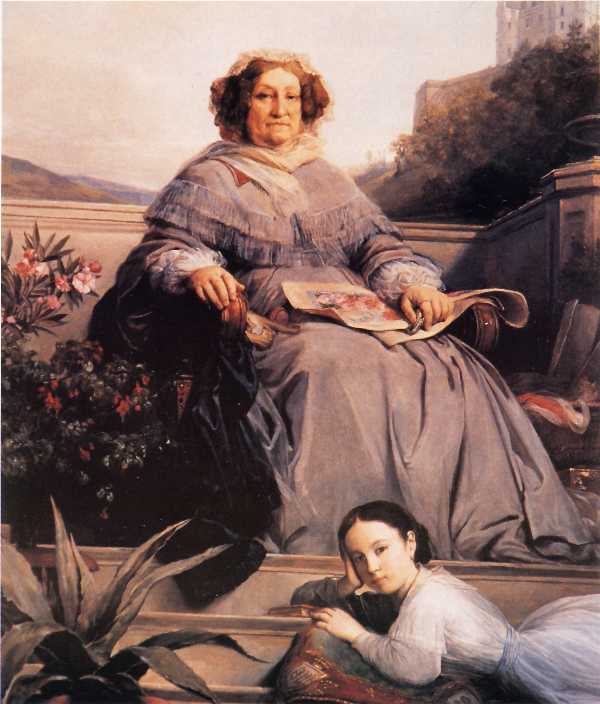 Google images; Wikipedia; reproduction of a painting published in 1863
Madame Cliquot and her great-granddaughter Anne de Mortemart-Rochechouart, future Duchesse d'Uzes, painted by Leon Coignet
Taking risks with Veuve Clicquot
2010-09-21 11:06:20.000
Here is the story of a audacious woman entrepreneur, who took over the business of her late husband and grew it into an extraordinary financial empire. Barbe-Nicole Clicquot-Ponsardin (1777-1866) offers a remarkable example of a business woman who made astute and often risky decisions in the early nineteenth century. She had taken over the family wine business after her husband?s death and had made experiments with production techniques, especially for removing sediment. She was not the type to let someone else run things, and worked closely with her agents and employees. And she took the business from an artisanal manufacture to an industrial level. ?She was uniquely positioned to invent a new model,? claims her biographer historian Tilar J. Mazzeo.

The Napoleonic wars were not kind to businesses of any kind (except armaments) and least of all the wine business, which was, then as now, a luxury product. As Napoleon?s defeat loomed, followed by his abdication, Veuve Cliquot began to plot ways of sending a huge shipment of her prize 1811 vintage champagne to Russia by sea. She knew there would be a huge market for it there. Running the naval blockade without proper papers or any kind of official permission was a huge gamble, but she wanted to be first to arrive with the coveted French bubbly and to sell it for extravagant prices (which her agents succeeded in doing) in Königsberg (now Kaliningrad) and then in St. Petersburg. Wealthy clients fell all over themselves to acquire this effervescent, strong, sweet wine. First she shipped and sold 10,500 bottles, then 12,780. None of her well-packed bottles broke on these extraordinary voyages, which required land as well as sea transport, nor did the champagne spoil enroute, despite the weather. ?These two daring shipments,? records Mazzeo, ?were to make her one of the most famous women in Europe and her wine one of the most highly prozed commodities of the nineteenth century.? (pp. 117-118). They also made her one of the richest women in Europe.

Other champagne producers also introduced brands labeled ?Widow,? but as historian Kolleen Guy remarks, these were ?fantasy widows? and not the real thing. Still, there was Veuve Laurent-Perrier and Veuve Pommery to contend with. Not to mention the other champagne producing firms: Moet, Chanton, Mumm, Roederer, and Heidsieck.

The enforcement of separate-spheres ideology in the post-revolutionary period made it more difficult for women to become entrepreneurs, but did not shut them down completely. Widows, who were no longer subject to male control in marriage, had a way of sneaking through.

The Veuve Clicquot had a great-granddaughter, Anne, to whom she wrote: ?I am going to tell you a secret. . . . You more than anyone resemble me, you who have such audacity. It is a precious quality that has been very useful to me in the course of my long life . . . to dare things before others. . . . I am called today the Grand Lady of Champagne! Look around you, this chateau, these unfaltering hills, I can be bolder than you realize. The world is in perpetual motion and we must invent the things of tomorrow. One must go before others, be determined and exacting, and let your intelligence direct your life. Act with audacity. Perhaps you too will be famous. . . !!?

This great-granddaughter, heir to the immense fortune assembled by Veuve Clicquot, married a peer of France, and became the Duchesse d?Uzes. In 1888-89, a widow like her great-grandmother, she bankrolled the campaign (which was ultimately unsuccessful) to restore the Orleans monarchy, and then in the 1890s became an important supporter of the French feminist campaign to restore the property rights of wives.


Suggested further reading:

Kolleen M. Guy, ?Drowning Her Sorrows: Widowhood and Entrepreneurship in the Champagne Industry,?Business and Economic History, 26:2 (Winter 1997), 505-514.

Kolleen M. Guy, When Champagne Became French: Wine and the Making of National Identity (Baltimore: Johns Hopkins University Press, 2003).

Tilar J. Mazzeo, The Widow Clicquot: The Story of a Champagne Empire and the Woman Who Ruled It (New York: Harper Collins, 2008). The translation of Veuve Clicquot?s letter to her great-granddaughter is by Mazzeo, p. 181.
---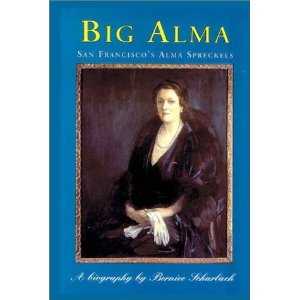 Book cover: portrait by Sir John Laverty. www.amazon.com
Alma de Bretteville Spreckels ("Big Alma")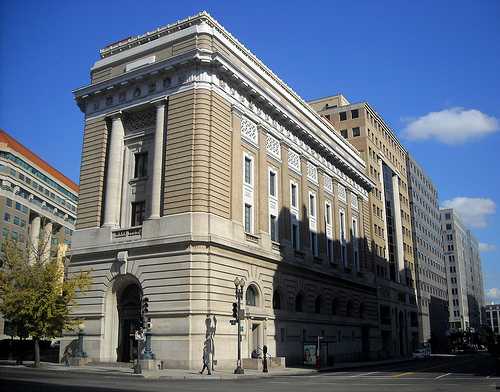 www.nwma.org Wikipedia
National Museum of Women in the Arts
Women as ?Patrons? of the Arts
2010-09-07 10:27:07.000
Clio has just finished reading a biography of Alma de Bretteville Spreckels (1881-1968), a wealthy San Francisco widow and fervent Francophile who founded the magnificent museum of art and culture known as the California Palace of the Legion of Honor. This museum, which she built to honor American soldiers who had died in France in World War One, perches on a windswept hill high above the Pacific Ocean and is filled with artistic treasures such as sculptures by Rodin.

Alma?s longtime rivals, the de Young sisters, were likewise patrons of the arts. To honor their father, they founded the De Young Museum in Golden Gate Park, which has recently been rebuilt. Today these two distinguished museums partner in the fine arts museum network of the city of San Francisco.

?Big Alma? and the De Youngs are twentieth-century participants in a long chain of women of means who distinguished themselves as secular ?patrons? of the arts. Not all of them founded entire museums, or built mansions or palaces to showcase their art, but most of them supported artists (mostly men), whether by acquiring their paintings, sculptures, and other artistic creations or securing their livelihoods by inviting the artists to live at their expense.

Centuries earlier, in the early Italian Renaissance, secular women patrons commissioned alterpieces, burial chapels, elegant furniture, and even tapestries and illuminated manuscripts. Yet for many centuries historians of art ignored these women patrons, even though many of the works they commissioned became famous. The best-known exception to this oversight was Isabella d?Este (1474-1539), called the ?first lady of the Renaissance,? who presided over the court of Mantua with her husband Francesco Gonzaga and was painted by Titian.

In other city-states of Renaissance Italy, other aristocratic women also patronized the arts. Victoria Colonna, for example, commissioned Titian to produce a painting of Mary Magdalen. Queens and princesses in other realms also got into the act of commissioning works of art, while other women of wealth became collectors. They also commissioned architectural works, as had women religious who had long been patrons of architecture as well as the arts, primarily for Christian convents and churches.

In the mid-fifteenth century, one aspiring laywoman in Siena, the widow Caterina Piccolomini, commissioned and directed the construction of a palace, the Palazzo delle Papesse, which was conveniently paid for by her brother, Pope Pius II. According to A. Lawrence Jenkens, who has studied this case (see his article in Reiss & Wilkins), the records attest that Caterina seems to have controlled the whole project: ?she bought the property, she employed Federighi and others to build her residence, and it was to her that the monies from the papal purse were disbursed.?

Sometimes these ?women?s actions sustained the political and economic interests of their male relatives? (see Prologue to Reiss & Wilkins, p. 7), but in other cases (particularly as widows) they acted on their own interests and occasionally even against the expressed wishes of male kin, including their deceased husbands.

Historians continue to dig out and publish the stories of these remarkable women, who lavished their resources on the promotion of the arts. Yet only rarely did they patronize or highlight the arts produced by their own sex. Such initiatives had to wait until the late twentieth century with the foundation by Wilhelmina Cole Holladay of the National Museum for Women in the Arts in Washington, D.C., and the Elizabeth A. Sackler Center for Feminist Art at the Brooklyn Museum in New York. Would it then be appropriate to refer to Holladay and Sackler as ?matrons? of the arts?

Since works of art are created by women as well as by men (and we now know that such has long been the case), and women are now bankrolling women?s art and fostering its display, surely we should no longer use the term ?patronage? (derived from the Greek word for father, or pater) to describe women?s participation in promoting and underwriting the arts. What do you think?

Can you think of other examples of women patronizing the arts, especially women?s art, in other parts of the world? What suggestions do you have for women?s promotion of the arts of women today?

Further suggested reading:

Bernice Scharlach. Big Alma: San Francisco?s Alma Spreckels. San Francisco: Scottwall Associates, 1999.

Sheryl E. Reiss & David G. Wilkins. Beyond Isabella: Secular Women Patrons of Art in Renaissance Italy. Sixteenth Century Essays & Studies, Vol. LIV. Kirksville, MO: Truman State University Press, 2001.

Cynthia Lawrence, ed. Women and Art in Early Modern Europe: Patrons, Collectors, and Connoisseurs. University Park: Pennsulvania State University Press, 1997.

Wilhelmina Cole Holladay. A Museum of Their Own: National Museum for Women in the Arts. New York: Abbeville Press Publishers, 2008.