Newsom
Jennifer Siebel Newsom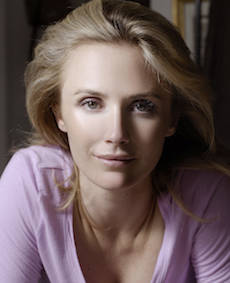 ON REPRESENTATION
The media's often limiting portrayal of gender contributes directly to the under-representation of women in positions of power around the world. And yet, despite all of the statistics of inequality, there are still many who are using their artistic talents to speak out in order to break the cycle of mistruth. Through their work they are empowering women and girls to challenge limiting labels and realize their full potential. I find that incredibly inspiring.
In making my selections for IMOW I was drawn to the courageous efforts of women around the world who are challenging the status quo by presenting alternative representations and possibilities for women.
The media would like us to believe that there is only one ideal way a woman should look, act, or think; as a result, so many of our young girls internalize that notion. Yet by creating our own representations, we confuse and confront that ideal. Here I wanted to shine a light on some supremely talented artists who are pushing against the edges of our society's definition of "woman," and in turn are symbolically joined to the MissRepresentation.org campaign to bring a greater diversity of voices to the forefront of our society.
CURATOR SELECTIONS
| | |
| --- | --- |
| This photo series emphasizes societal pressures that women face daily. While cleansing and beautifying rituals can often be meditative, there is real fear embedded in this kind of morning routine, including a fear of aging and not achieving society's idealized notions of beauty without a lot of help. | It is clear that women's unpaid work of caring for children and the elderly is essential to the functioning of our society, and yet it is at a cost to women as they become dependent on others for their livelihoods. It seems that the dreams of men are still, even today in America, promoted at the cost of women. |
| Explores the Kosovar television industry in a similar fashion to our film and reveals just how tragically pervasive is the reach of mainstream media. I was struck by how easily people the world over accept cultural or societal constructs that aren't empowering to women. I was also struck by how those who play in to sexy stereotypes are often some of the most unhappy and imprisoned people I know. | The photo challenges our notions of beauty and adornment as relates to class. There is a much-needed effort to celebrate, revere and recognize the talents of all people – regardless of their wealth and status. And, given the status of women in societies across the globe, we must especially turn our attentions to helping women. In particular, those who are willing to help themselves. |
| This performance piece is helpful in pointing out the extremes to which women aspire to perfection with their bodies. Not only is it costly- both financially and emotionally- but it's dangerous. It's a shame so many profit off of women's insecurity. Can you imagine what we'd accomplish if all of those women spent their time, money, and energy on fixing the world's problems instead of their own bodies? | It's beautiful to see women taking care of each other. Here we see the strength of women coming together across cultural divides and the empowerment that comes through women mentoring other women. Yet the piece also raises concerns and left me thinking about how standards of beauty are imposed across cultures. |
| Our cultural obsession with weight, dieting and physical appearance continues to hold women back. It's such a waste of our talents and brain power when we focus so much time and energy on aesthetics instead of embracing our minds and bodies for who we really are inside. | As women, our bodies have been used and misrepresented for so long that by turning this practice around and using the body to have a voice and obtain power, we become activists ourselves. I find this imagery particularly powerful and moving. |
| I love the strength and spirit here. These images send such a poignant message to young people: that you can be powerful, wise, active and beautiful no matter your age. | These paintings engages with ideas around one ideal of beauty that is perpetuated by the media and hence our culture. The idea of "un-veiling" speaks to me especially. |
ABOUT JENNIFER SIEBEL NEWSOM
Jennifer Siebel Newsom is committed to the empowerment of women and girls. She is the writer, director and producer of the celebrated documentary film Miss Representation, which explores how mainstream media contribute to the under representation of women in influential positions by circulating limited and often disparaging portrayals of women. The film premiered at the Sundance Film Festival in 2011 and was acquired by OWN: Oprah Winfrey Network. Jennifer graduated with honors from both Stanford University and Stanford Business School.
She worked in Africa, Latin America, and Europe on assignments with Conservation International, a global environmental organization, where her primary focus was providing micro-enterprise opportunities to women. Upon graduation from business school, she moved to Los Angeles where she performed in numerous films and TV shows.
Jennifer has produced three independent films and is an honorary board member of the International Museum of Women. She is married to former Mayor of San Francisco and current Lieutenant Governor of California, Gavin Newsom. Jennifer and Gavin are the proud parents of Montana Tessa Siebel Newsom (born September 2009) and Hunter Siebel Newsom (born June 2011).
---
GET TO KNOW
Jennifer Siebel Newsom
Learn more about Jennifer Siebel Newsom and why she's involved in IMOW's  Curating Change .
A Mantra to Live By…  "The most common way people give up their power is by thinking they don't have any." - Alice Walker
I Exhibit Change By… not taking "no" for an answer when trying to right a wrong. I met a lot of naysayers when I set out to make Miss Representation- people who thought that the topic had been covered before. But obviously, when women are 51% of our population and only 17% of congress and 3% of Fortune 500 CEOs, we haven't made enough progress; and, the topic of women's representation is more vital than ever. I am glad I listened to my gut when I felt something wasn't quite right in our culture with the way women were portrayed in the media. I made this film to create long-lasting change in our culture.
People Don't Know That…  I speak Spanish to my children everyday. I really want to make sure that my kids are bilingual. Also, most people don't know that I was once a starter on the Junior National Women's Soccer Team, and that my sports career was cut short by a back injury while playing soccer overseas.
---
TAKE ACTION
Learn which causes and organizations matter most to Jennifer Siebel Newsom and how you can connect with them.
After screenings of our documentary film Miss Representation, audiences often ask, "What can I do?" We launched MissRepresentation.org in response to that question. We believe that all people should be equally represented in our culture, that our voices should be heard and that we should all be valued for our talents, capacity as leaders and ability to contribute to the world at large. Through our call-to-action campaign we will empower women and girls everywhere to challenge limiting labels in order to realize their potential.
They provide resources and training for lower-income women to start and successfully develop businesses. Being an entrepreneur myself, I know how rewarding t can be to launch and manage your own projects. I think it's so important then that all women have access to the skills needed and are given the opportunity to pursue that kind of self-sufficiency for themselves and their families.
This is the first nonprofit organization that I worked for during my teen/college years, so it was truly formative of my passions for international justice and all of the environmental issues that I care about. Through my work with Conservation International, I learned how effective micro-enterprise opportunities are in providing long-term sustainability to indigenous communities. And, it all starts with the women.