Iron Ladies Uncovered
From England to Liberia, Women are Showing Off Their Political Muscle
To many people, the idea of a woman in power just doesn't compute. Either she can't be a real woman, or she must be doing a really bad job at being powerful. Hence, the nicknames like "Iron Lady."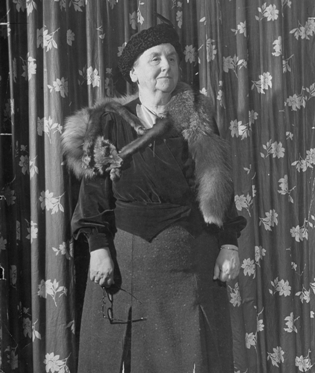 Getty images/ Time & Life Pictures - Hans Wild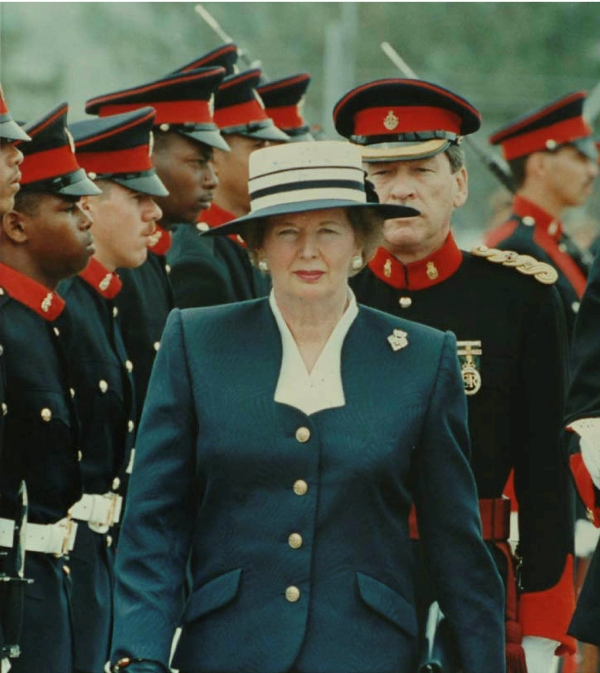 White House Photo Office/Public Domain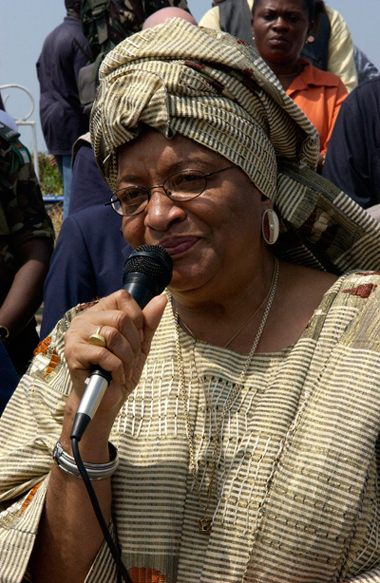 Eric Kanalstein/ITVS
From Mettle to Metal
Say "Iron Lady" and Margaret Thatcher most often comes to mind. The Prime Minister who governed Britain in the 1980s was known for a firm, commanding leadership style. She became the most notable Iron Lady, the title bestowed upon her by the Soviet media for her staunch opposition to Communism.
But Iron Lady-like nicknames go way back.
Queen Wilhelmina ruled the Netherlands from 1890 to 1948. She was denied the title of "Supreme Commander" because she was a woman. Yet Winston Churchill dubbed her "the only man in the Dutch cabinet."
Other "only men" in their cabinets were Prime Minister Golda Meir of Israel, and India's Indira Gandhi. United States President Richard M. Nixon took it a step further, publicly calling Gandhi "the old witch."
Chicago, a city no stranger to tough characters, elected its first female mayor in 1979. Critics soon dubbed Mayor Jane Byrne "Attila the Hen." German Chancellor Angela Merkel became "The Iron Frau." And what to call a woman even tougher than iron? For her no-nonsense foreign policy, U.S. Secretary of State Madeleine Albright was upgraded to "The Titanium Lady."
Calling Names
In her book Through the Labyrinth, which looks at the psychological dynamics of women and leadership, Alice Eagly explains the urge for calling names: "Culturally, women are the nicer sex and men are more aggressive go-getters. Leaders are generically in our culture more like men than women in the way people think about leaders."
A woman might not be born an Iron Lady. Some only earn this title as they rise in power. While both men and women can be cold, pushy, conniving and manipulative, insulting labels are quickly attached to female leaders more readily than their male counterparts. New York University organizational psychologist Madeline Heilman says of women leaders: "Just knowing they are successful and competent causes people to infer they have engaged in all these behaviors and to disapprove of them." People are distressed when women lose their caring and feminine side and cannot get beyond this in their public perception of them.
Turning an Insult into Admiration
Rather than fight the nicknames, a new generation of Iron Ladies are embracing them -- and a new generation of constituents is more open to tough women leaders being effective at solving problems.
Liberia's President Ellen Johnson-Sirleaf and her cabinet members are now affectionately dubbed "Iron Ladies." A trained economist, Johnson-Sirleaf has used a tough yet responsive, participatory leadership style to address the legacy of civil war, deep debt and massive unemployment that plague her country.
Vice Premier Wu Yi of China, a former petroleum engineer and deputy mayor of Beijing, is called the "Iron Lady of China." After helping broker her country's entry into the World Trade Organization and manage the SARS outbreak, Time magazine declared her "The Goddess of Transparency," a nod to a new kind of leadership.
As the world's roster of leaders continues to add more female names -- and people begin to see the impact of these leaders' efforts -- perhaps the need for nicknames will fade. Women Leaders can move from being "Ladies," iron and otherwise, to simply being called "Leaders."