The Lykes Family Pillar
In order to honor Mama Allie and the many contributions of the women of the Lykes family, family members are coming together to create the Lykes Family Pillar at the International Museum of Women.
The women of the Lykes family have made important contributions to our family and our communities. Like women everywhere, their stories are not often chronicled and their value is not always celebrated. In the spirit of Mama Allie, who was a pioneer and trailblazer for her generation of women, and who inspired future generations, donors to the Lykes Family Pillar are creating a permanent family tribute to all the women of our family, and are also creating a legacy for the Museum.
The following family members have honored the lives of the Women of the Lykes Family by making a gift to help name a Pillar in perpetuity at the International Museum of Women.
---
Thank you to the following donors to the Lykes Family Pillar:
Charlie Burr and Norma Gene Lykes
Elizabeth Colton
Leslie de Galbert
Elizabeth Dimmit
Cam Duncan
McKay Duncan and Hillary Ellison
Genevieve Duncan
Howell Ferguson and Sharon Maxwell
Brinton Lykes
Genevieve Lykes Dimmitt
Susan Lykes Mueller
Heather Sauvage and Robert J. Tefler
Susannah Thayer
Stella Thayer
To learn more about how you can participate in the Pillar Program email support.globalfundforwomen.org or visit here to make your secure online contribution today!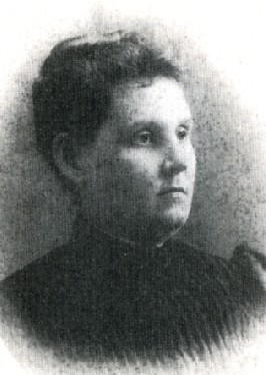 Mama Allie
Adopted and Excerpted from A Lykes Family History by Susan L. Mueller
Almeria Belle McKay Lykes, known as "Mama Allie" to her family, was the beloved matriarch of the Lykes family and an important part of the history of her family and her community.
Allie's parents, Captain James McKay (1808-1876) and Matilda Alexander, both natives of Scotland, were married in the U.S. in 1837, and moved to Florida in 1846. Allie, born in 1853, was the youngest of 8 children. When the family arrived in Tampa, then a crude village with log huts and a military garrison, they lived a pioneering life. In 1848 the small house they were living in was washed away by a hurricane, and they were moved to temporary tents. The family homestead was then built in "downtown" Tampa and later became the location of the Almeria Hotel, built by Dr. H.T. Lykes. (And still later it became the Lykes Bros. Headquarters building.) Captain McKay started a shipping business and a mercantile business, and invested in a considerable amount of Tampa real estate. From his new property at Ballast Point, McKay pioneered a cattle trade between Florida and Cuba (1860).
At the same time that Allie was growing up in Tampa, Howell Tyson Lykes was growing up in his family home in Spring Hill, Florida. After attending medical school in the late 1860's, Dr. Lykes practiced medicine only a few years before giving it up for the cedar and citrus -- and later cattle -- business. While there is no record of exactly how Allie and Dr. Lykes met, one can easily imagine that on one of his many business trips to Tampa, Dr, Lykes would have engaged in business with Allie's father, Captain McKay, one of Tampa's leading businessmen and prominent citizens.
Almeria Belle McKay and Dr. Howell Tyson Lykes were married in 1874. They settled in Spring Hill, Florida. They lived there for more than 20 years, raising their family of one daughter and seven sons, and growing their businesses. Each child was given a job to do from an early age, and was given two or three heifers to raise. They learned the values of individuality and hard work within a framework of family unity and cooperation. "Mama Allie," as she was now known, was an important part of her family as well as family businesses.
It appears that Mama Allie herself was a shrewd businesswoman. In 1879 she purchased from her family the block in the center of Tampa. It was on this site that Dr. Lykes built the Almeria Hotel in 1886 and named it after his wife. Many of their land investments were made in the name of Howell Tyson Lykes and Almeria McKay Lykes together.
In 1895, after a series of deadly frosts killed many of their citrus trees, Mama Allie and Dr. Lykes moved their family to Tampa. (In 1886 James McKay Jr. had sold Ballast Point to Dr. Lykes.) By this time four of the children were nearly grown. In 1900 the two oldest brothers, Fred and H.T., began doing business as Lykes Brothers, and eventually all the brothers were involved in different aspects of the family business.
Dr. Lykes died in 1906 at age 59 at Ballast Point. Mama Allie went on to live at the family home for 20 more years, giving the next generation her guidance and affection. She died in 1926 at the age of 73. Pioneer, businesswomen, mother and wife, traveler and entertainer, advisor and comforter, "Mama Allie" was a "Mama" worthy of recognition and remembrance.