Book List
Choose from fiction, essays, political memoirs, and investigative journalism to learn more about women's place in the global economy, and what you can do to help. You'll explore the economic lives of poverty-stricken women in India, read about women factory workers in China, and learn about how outdated and discriminatory economic policies have affected minorities in the United States. From debates on taxes and the World Bank to arguments for feminism in the workplace, the following books are sure to provoke, inspire, or outrage you.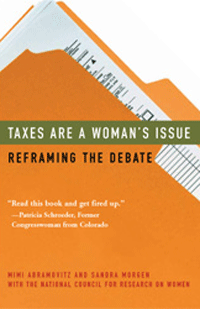 Taxes Are a Woman's Issue: Reframing the Debate
By Mimi Abramovitz and Sandra Morgen
2006. United States. Fiscal policy.
In Taxes Are a Woman's Issue, authors Abramovitz and Morgen argue that American women are uniquely affected by tax policy in the United States. The book examines tax policy through a feminist lens by providing policy facts and figures and sharing individual women's stories. The authors explain that current tax policy was created before women entered the workforce and show how some tax laws can hurt women, children, and families.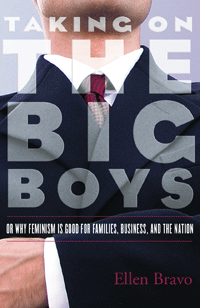 Taking On the Big Boys: Or Why Feminism is Good for the Family, Business and the Nation
By Ellen Bravo
2007. United States. Nonfiction.
In Taking On the Big Boys, Bravo explains that "breaking the glass ceiling" isn't ambitious enough: to truly have an equitable workplace, a whole new strategy is needed. Bravo argues that if women--and their work--were rightly valued, it would mean a better work life for all, and even a better bottom line. Taking On the Big Boys also offers strategies for readers to achieve a workplace where both men and women are able to meet their full potential.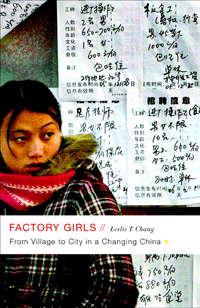 Factory Girls: From Village to City in a Changing China
By Leslie T. Chang
2009. China. Journalism.
In China's booming economy, 130 million Chinese workers have migrated from villages to factory and city life in the largest exodus in history. In Factory Girls, Chang follows the successes, hardships and heartbreaks of two teenage girls, Min and Chunming, migrants working the assembly lines in Dongguan, one of the many new factory cities that have sprung up across China. Through Min and Chunming, Chang demonstrates how the mass movement from rural villages to cities is remaking individual lives and transforming Chinese society.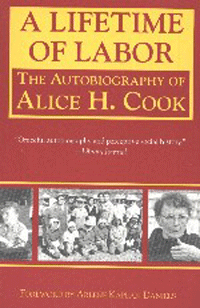 A Lifetime of Labor
By Alice Cook
1998. United States/Transnational. Autobiography.
Alice Cook was a pioneer in union organizing, worker education, and equal rights. Her autobiography, A Lifetime of Labor, recounts a life of activism, social history, labor history and feminism spanning nearly a century.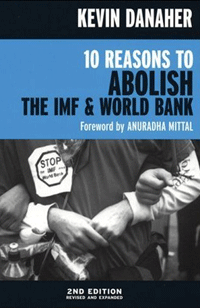 10 Reasons to Abolish the IMF & World Bank
By Kevin Danaher and Anuradha Mittal
2004. Transnational. Globalization.
10 Reasons to Abolish the IMF & World Bank lays bare the most common myths of globalization in a clear and understandable way. Looking with hope to grassroots movement-building on a global scale, Danaher and Mittal present ten arguments for abolishing the IMF and World Bank and replacing them with democratic institutions that would make the global economy more accountable to an informed and active citizenry. Conceived as an effort to educate the public about how international institutions of "free trade" are widening the gap between the rich and poor globally, 10 Reasons reveals how the lending policies of the IMF and the World Bank fail to benefit Third World peoples, and instead line the pockets of undemocratic rulers and western corporations while threatening local democracies and forcing cuts to social programs.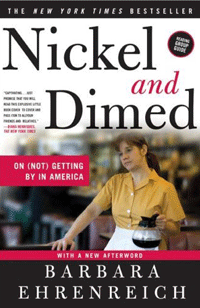 Nickled and Dimed: On (Not) Getting By in America
By Barbara Ehrenreich
2001. United States. Investigative Journalism
Millions of Americans work for poverty-level wages, and one day Barbara Ehrenreich decided to join them. She began to investigate how exactly one can survive--let alone prosper--on minimum wage. Ehrenreich moved from Florida to Maine to Minnesota, taking the cheapest lodgings available and accepting work as a waitress, hotel maid, house cleaner, nursing-home aide, and Wal-Mart salesperson. Nickel and Dimed offers an insightful look at low-wage America.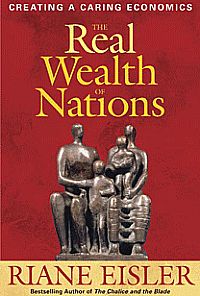 The Real Wealth of Nations: Creating a Caring Economics
By Riane Eisler
2008. United States. Social Science.
The Real Wealth of Nations dissects the nature and causes of "the real wealth of nations" in a contrarian work of grand economic theory. Eisler asserts that our emerging global society needs a new story of what human nature and economics are and can be, and says that countries should use a "caring economics" that considers women's contributions to the economy more fairly.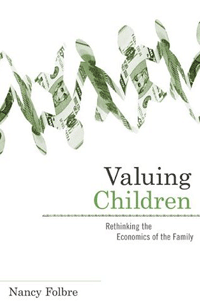 Valuing Children: Rethinking the Economics of Family
By Nancy Folbre
2008. United States. Economic Policy.
Valuing Children examines the high price of childrearing and argues that current estimates of the economic costs of childrearing are far too low: Folbre provides a startlingly high but entirely credible estimate of the value of parental time per child by asking what it would cost to purchase a comparable substitute for it. Folbre also emphasizes the need for better accounting of taxpayer dollars on children and calls for rethinking the very structure and logic of the welfare state.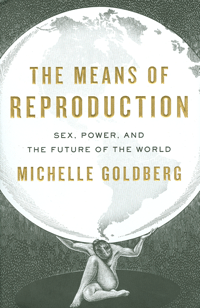 The Means of Reproduction: Sex, Power, and the Future of the World
By Michelle Goldberg
2009. Transnational. Reproduction.
In this award-winning work of in-depth investigative reporting, Goldberg explores how and why women's reproductive rights are at the cross-roads of economics, politics, human rights, and the environment. The Means of Reproduction crosses four continents and examines issues from abortion to female circumcision to female infanticide, showing how the battle over women's bodies has become a global issue, and what consequences this has on over half the world's population. Goldberg also explains how empowering women and giving them reproductive choice could solve many of the world's most problematic health and human rights issues.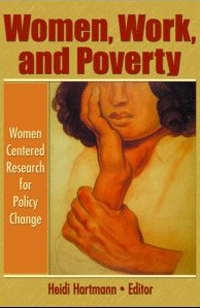 Women, Work, and Poverty: Women Centered Research for Policy Change
By Heidi Hartmann
2006. United States. Political Science.
Hartman's incisive work about women living at or below the poverty level offers public policy solutions for helping women escape a life of economic hardships. Starting with the passage of the welfare reform bill in 1986, Woman, Work, and Poverty explores the effect poverty has on all aspects of a woman's life--including marriage, child care, employment, and education--and proposes new labor market policies that could reduce poverty and improve equal pay standards.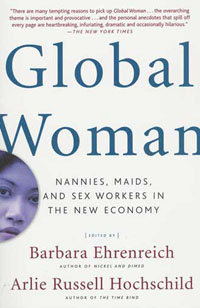 Global Woman: Nannies, Maids, and Sex Workers in the New Economy
By Arlie Hochschild & Barbara Ehrenreich
2004. United States/Transnational. Anthology.
In Global Woman, Hochs and Ehrenreich present a series of articles that explore the consequences of globalization on women's lives as they leave their home countries in search of employment in affluent First World countries. By focusing on the traditional movement of labor on the basis of supply and demand, Global Woman explores how this transfer of women workers affects the culture in both poor and wealthy countries. The enormous rise in the sex trade, both voluntary and coerced, is also considered.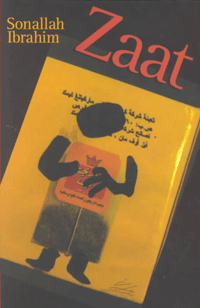 Zaat
By Sonallah Ibrahim
2004. Egypt. Fiction.
Zaat tells the story of an Egyptian woman, Zaat, during the regimes of three Egyptian presidents: Abdel Nasser, Anwar Sadat, and Hosni Mubarak. Zaat's personal experiences and relationships are set against the background of a transitioning Egypt. The story, interspersed with extracts from daily newspapers, examines how the country has changed, and how those big changes trickle down to affect Zaat herself.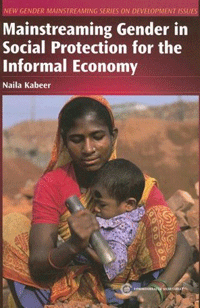 Mainstreaming Gender in Social Protection for the Informal Economy
By Naila Kabeer
2008. United States/Transnational. Economics.
Mainstreaming Gender argues that because women are at a higher risk for economic insecurity, there exists a gendered need for social protection. Kabeer focuses on the informal economy--home based workers, wage laborers, and petty traders, for example--because that is not only where the majority of poor women work, but it is also where official efforts for social protection are limited. Finally, Kabeer proposes policy guidelines for those interested in advancing the social protection agenda and ensuring that gender issues are appropriately addressed.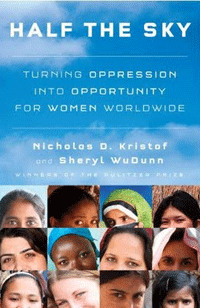 Half the Sky: Turning Oppression Into Opportunity for Women Worldwide
By Nicholas Kristof and Sheryl WuDunn
2009. Transnational. Women's Studies/Human Rights.
Journalists Kristof and WuDunn have been around the world as travelers and investigative reporters, and have seen human rights violations on every level. But they say that the oppression of women and girls is the most pervasive--and most pressing--human rights violation of our time.Half the Sky features stories about individual women around the world who have made a difference in their communities, and offers practical ways that readers can help make a difference in helping improve women's lives.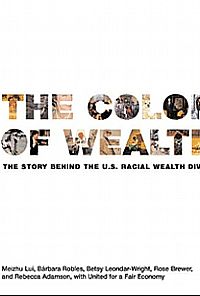 The Color of Wealth: The Story Behind the U.S. Racial Wealth Divide
By Meizhu Lui, Barbara Robles and Betsy Leondar-Wright
2006. United States. Sociology.
The Color of Wealth reveals how, for centuries, discriminatory laws and practices have barred people of color from participating in government wealth-building programs that exclusively benefit white Americans. Lui, Robles and Leondar-Wright recount the asset-building histories of Native Americans, Latinos, African Americans, Asian Americans, and European Americans, and make the case that until government policy tackles disparities in wealth, the United States will never have racial or economic justice.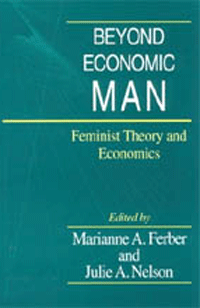 Beyond Economic Man: Feminist Theory and Economics
By Julie Nelson and Marianne A. Ferber
1993. United States. Feminist Economic Theory.
Beyond Economic Man examines the central tenets of economics from a feminist point of view. In a series of original essays, contributors-economists, sociologists, and philosophers-suggest that the discipline of economics could be improved by freeing itself from masculine biases. They investigate how the economy concentrates on masculine concerns as opposed to household activities, and contend that this focus on masculine interests has biased the definition and boundaries of economics, its central assumptions, and its preferred rhetoric and methods.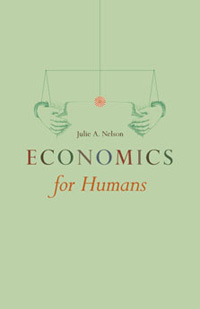 Economics for Humans
By Julie Nelson
2006. United States. Social Science.
Economy is not a machine, argues Julie Nelson in Economics for Humans. She takes issue with the venerable metaphor, "economy is a machine," first coined by Adam Smith and, ever since, spoon-fed to economists around the world. Economics is not immune to moral values and distant from human relationships, says Nelson. Contrary to what we have been told, our desire to make money can go hand in hand with our concerns about ethics and our social well-being.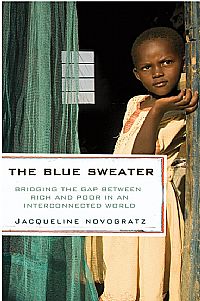 The Blue Sweater: Bridging the Gap Between Rich and Poor in an Interconnected World
By Jacqueline Novogratz
2009. Transnational. Memoir.
In this memoir, Jacqueline Novogratz (founder of Acumen Fund) recounts her early experiences developing microfinance organizations in Africa to assist women and her later experience returning to Rwanda after the genocide. The Blue Sweater offers an insider's view of what global poverty initiatives, specifically microfinance, can do for women in developing nations.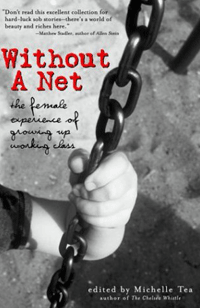 Without a Net: The Female Experience of Growing Up Working Class
By Michelle Tea
2004. United States. Anthology.
In Without a Net, Tea selects essays written by poor working women in America that explain how poverty affects their lives. The essays cover topics from stealing and selling blood to make ends meet to surviving and returning to the ghetto to how feminine identity is shaped by poverty.
The Soul of Money: Reclaiming the Wealth of Our Inner Resources
By Lynne Twist
2006. USA. Personal Finance.
The Soul of Money examines how our attitudes towards money can offer insight into our lives, our goals, and our values. Twist and Barker say that realigning our relationship with money "to be more truthful, free, and potent" will help us live more fulfilling lives no matter our financial circumstances.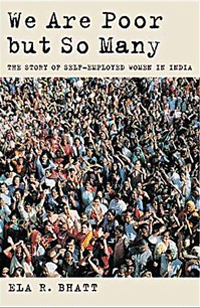 We Are Poor but So Many: The Story of Self-Employed Women in India
By Ela Bhatt
2005. India. Grassroots/Gender Studies.
Ela Bhatt is widely recognized as one of the world's most remarkable pioneers and entrepreneurial forces in grassroots development. Known as the "gentle revolutionary," she has dedicated her life to improving the lives of India's poorest and most oppressed citizens. In India, where 93 percent of the labor force is self-employed, 94 percent of this sector are women. Yet self-employed women have historically enjoyed few legal protections or worker's rights. In fact, most are illiterate and subject to exploitation and harassment by moneylenders, employers, and officials. In 1972, Ela Bhatt founded the Self-Employed Women's Association (SEWA) to bring poor women together and give them ways to fight for their rights and earn better livings. We Are Poor but So Manyis a first-hand account of the vision, rise, and success of SEWA, in India as well as internationally.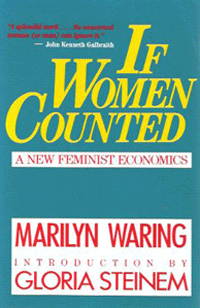 If Women Counted: A New Feminist Economics
By Marilyn Waring
1990. New Zealand/Transnational. Social Science.
Considered a cornerstone of feminist economics, If Women Countedoffers one of the earliest looks at how women are excluded from the economy. Waring, a feminist, environmental advocate, and member of the New Zealand Parliament from 1975-84, charges that when economists focus solely on production and consumption in the market sphere, they render women's unpaid work invisible. Waring uses great statistical detail to support her thesis, and shows formidable skill in synthesizing the thoughts of others for her cause.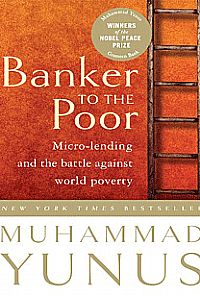 Banker to the Poor: Micro-Lending and the Battle Against World Poverty
By Mohammed Yunus
2003. India. Micro-Lending.
Dr. Muhammad Yunus began the micro-lending movement in Bangladesh in the mid-1970s by loaning 42 women money to sell and make stools. That simple loan led to the opening of the now world-famous Grameen Bank, now a $2.5 billion banking enterprise in Bangladesh, while the microcredit model has spread to over 50 countries worldwide. Banker to the Poor explains why Yunus began Grameen Bank and shares some of the lessons he's learned in the process.