Your Voices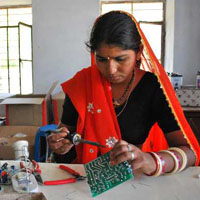 Filmmaker Sumithra Prasanna visited a unique institution in India that relies on community members, rather than experts, to help solve local problems.
Welcome to Economica's Your Voices section, where we highlight submissions from the IMOW Community! Stand-out stories will be specially featured here on Your Voices.
This is a space to speak up and share Your Voice. 
We are no longer accepting submissions for Economica: Women and the Global Economy. 

Thank you for your participation, creativity, and thoughts!