CLIO Talks Back

Karen Offen
United States
I.M.O.W.'s debut blog, Clio Talks Back, will change the way you think about women throughout history! Be informed and transformed by Clio Talks Back, written by the museum's resident historian Karen Offen.
Inspired by Clio, the Greek muse of History, and the museum's global online exhibitions Economica and Women, Power and Politics, Karen takes readers on a journey through time and place where women have shaped and changed our world. You will build your repertoire of rare trivia and conversation starters and occasionally hear from guest bloggers including everyone from leading historians in the field to the historical women themselves.
Read the entries, post a comment, and be inspired to create your own legacies to transform our world.
---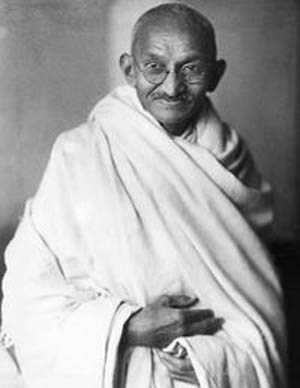 Google Images
Gandhi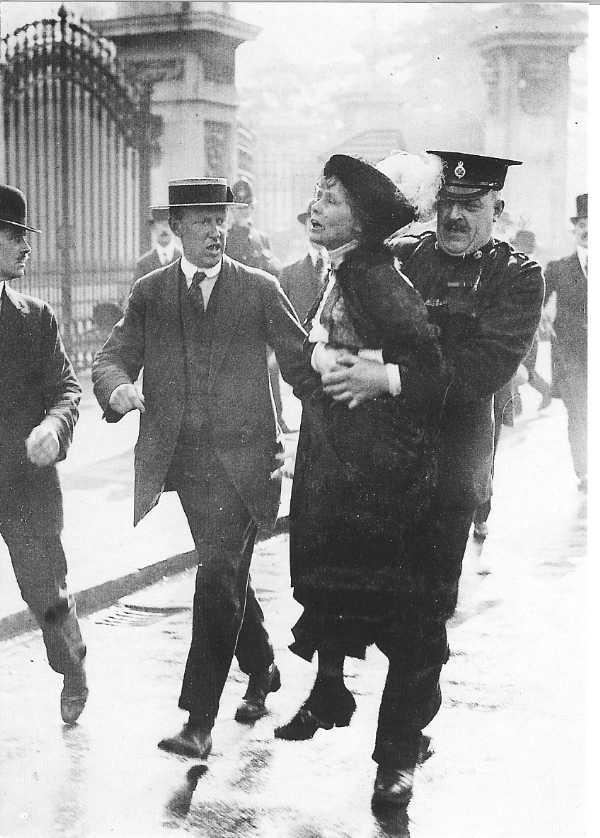 Postcard in Clio's personal collection
Emmeline Pankhurst under arrest
Gandhi, the English suffragettes, and non-violent direct action
2008-11-14 14:57:37.000
In 1906, Mahatma Gandhi, visiting London, praised the dignified non-violent methods of the English suffragettes, putting their case forward as a moral example to convince his Indian countrymen to adopt the practice of ?satyagraha,? or non-violent resistance to the British in South Africa (and later in India). Later on, when the suffragettes adopted tactics of violence against property and even personal martyrdom, he became less enthusiastic. Still, Gandhi continued to follow the woman suffrage campaign with great interest, and clearly benefited from what suffrage advocates had taught. Gandhi had already formulated a theory of non-violence, based on his reading of Tolstoi, but the practical example furnished by the women?s campaign for the vote in England enabled him to refine and elaborate his approach - and perhaps to shame men who were reluctant to take action with the brave example of these remarkable British women.

Clio would never doubt the importance of action, but she believes that the words spoken by individuals such as Gandhi are powerful in their own right. Here is Gandhi's 1906 editorial:


?Deeds better than Words? [October 26, 1906]

Two things are now being widely discussed in England. One relates to the decision of the soap manufacturers who, like their American opposite numbers, have combined and resolved to increase the price of soap. The dealers in soap and the public naturally did not relish the decision. But they did not approach the Government for help; neither did they appeal to the manufacturers; but they resorted to direct action. They notified the manufacturers that they would not buy their soap even if it meant a great loss to them. The result was that Lever Brothers, of Sunlight Soap fame, who used till now to have fifteen ounces of soap in their one-pound cake, will henceforth give the full sixteen. The lesson from this is that deeds are better than words. The action of the dealers proved more fruitful than mere words.

The second example illustrating this saying is more remarkable. It is the movement in England for women?s right to vote, which the Government is unwilling to concede. The women therefore go to the House of Commons and harass the Members. They have sent petitions, written letters, delivered speeches and tried many other means. Last Wednesday, they went to the House of Commons as soon as it opened and demanded the right to vote; they caused some damage also, for which they were prosecuted and sentenced to furnish a security of £ 5 each. On their refusing to do so, they were sentenced to imprisonment, and they are now in gaol. Most of the women have got three months. All of them come from respectable families and some are very well educated. One of these is the daughter of the late Mr. Cobden who was highly respected by the people. She is serving her term in gaol. Another is the wife of Mr. Lawrence. A third is an LL.B. On the very day these women went to gaol there was a huge meeting here in support of the resolve adopted by the brave ladies, and a sum of £ 650 was collected on the spot. Mr Lawrence announced that he would pay £ 10 a day as long as his wife was in gaol. Some persons regard these women as insane; the police use force against them; the magistrate looks upon them with a stern eye. Cobden?s brave daughter said, ?I shall never obey any law in the making of which I have no hand; I will not accept the authority of the court executing those laws; if you send me to gaol, I will go there, but I shall on no account pay a fine. I will not furnish any security either.? It is no wonder that a people which produces such daughters and mothers should hold the sceptre. Today the whole country is laughing at them, and they have only a few people on their side. But undaunted, these women work on steadfast in their cause. They are bound to succeed and gain the franchise, for the simple reason that deeds are better than words. Even those who laughed at them would be left wondering. If even women display such courage, will the Transvaal Indians fail in their duty and be afraid of gaol? Or would they rather consider the gaol a palace and readily go there? When that time comes, India?s bonds will snap of themselves.

We have sent petitions; made speeches; and we shall continue to do so. But we shall gain our object only if we have the kind of strength we have spoken of. People do not have much faith in articles and speeches. Anyone can do that, they call for no courage. Deeds after all are better than words. All other things are unavailing, and no one is afraid of them. The only way therefore is to sacrifice oneself and take the plunge. We have much to do yet, no doubt of that.



This article, ?Deeds Better than Words,? dated 26 October 1906, was published in Gandhi?s weekly, Indian Opinion, and republished (in English, translated from Gujarati) in The Collected Works of Mahatma Gandhi, vol. 6, pp. 29-30. It has since been partially reprinted by James D. Hunt, in ?Suffragettes and Satyagraha,? Indo-British Review, 9:1 (1981), p. 67.

For another perspective on the British suffrage movement, see Clio's August blog on Lady Constance Lytton and the Women's Social and Political Union (WSPU).

---
Clio Asks Why, if Women ?Sealed the Deal? for Obama, the American media isn?t talking about it?
2008-11-11 09:51:08.000
Clio?s colleague and guest-blogger, historian Ruth Rosen, observes that the importance of women in electing the new president of the United States, Barack Obama, is being ignored by the media. Now isn?t that peculiar? Ruth says we should ?set the record right.? Clio wholeheartedly agrees. Here is Ruth?s analysis:

?For the last two years, I've been writing and telling anyone who would listen that American women could elect the next president, if only they voted.

?Well, this time they did, and there is no doubt that women were a decisive factor in the election of Barack Obama.

?To listen to the pundits, however, you'd think that only youth (bless them!) and minorities turned out in overwhelming numbers to stand on endless lines to elect the first African American and liberal and brilliant president.

?Frank Rich, whom I admire tremendously, even missed the boat. In his Sunday New York Times column in The Week in Review, Rich never mentioned the amazing gender gap that catapulted a young and relatively unknown senator to become our 44th president.

?Just take a serious look at the numbers. As the data in the Week in Review in the New York Times reveals, women constituted 53% of the electorate, while only 47% of men voted. Among those who voted for Obama, 56% were women and 43% were men. Among unmarried women, a whopping 70% voted for Obama.

?There are many variables in this data that need to be explained. The extraordinary female vote almost certainly came largely from minority and young women. But even white, married women, who usually vote more conservatively, went for Obama.

?Does this matter? Yes, and here's why. For years, women have been saying that we are invisible in this political culture. The consequence of this invisibility is that our poverty, our economic insecurity, our need for health care, child care, elder care, and equality in wages and training are also ignored.

?So, with all due respect to those who are praising the young and minorities, and rightfully blessing their energy and enthusiasm, take a good hard look and notice that it was women who, in the end, sealed the deal.?

Clio invites your comments, in response to Ruth Rosen?s observations. Why is the ?women?s vote,? once a subject of considerable media attention, now being overlooked?


Source: Ruth Rosen, ?Women Sealed the Deal.? This editorial appeared on Talking Points Café on November 9, 2008 and is republished here by permission of the author.

Ruth Rosen is Professor Emerita of History at the University of California, Davis, and
Visiting Professor of History, University of California, Berkeley. Her columns, commenting on current politics from a feminist perspective, have appeared in many newspapers and are now available on the internet.