CLIO Talks Back

Karen Offen
United States
I.M.O.W.'s debut blog, Clio Talks Back, will change the way you think about women throughout history! Be informed and transformed by Clio Talks Back, written by the museum's resident historian Karen Offen.
Inspired by Clio, the Greek muse of History, and the museum's global online exhibitions Economica and Women, Power and Politics, Karen takes readers on a journey through time and place where women have shaped and changed our world. You will build your repertoire of rare trivia and conversation starters and occasionally hear from guest bloggers including everyone from leading historians in the field to the historical women themselves.
Read the entries, post a comment, and be inspired to create your own legacies to transform our world.
---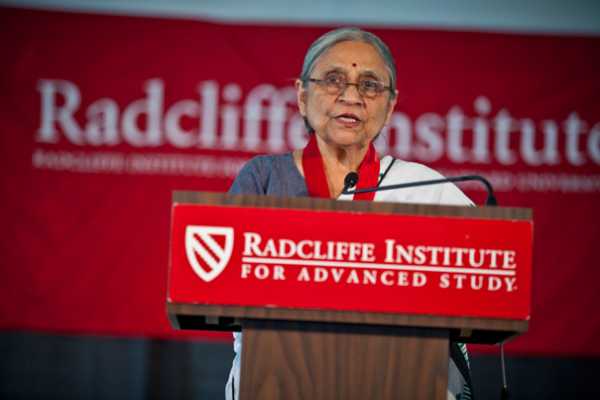 harvard.edu, from Google images
Ela Bhatt receives award at Radcliffe Institute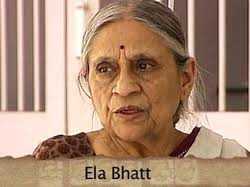 google images
Ela Bhatt speaking
Ela Bhatt, advocate for economic independence for women in India
2011-05-28 01:10:19.000
Ela Bhatt is a lawyer and social justice advocate who has become the public face of a movement that she founded in 1972 ? SEWA, or the self-employed women?s association (or ?Service?). SEWA has since grown to over 1.2 million members.
Begun in Ahmedabad, in western India (the state of Gujarat), SEWA organizes poor women, helping them to help themselves, by asserting themselves as self-employed women. More generally, it attempts to revise thinking about the poor. If, for instance, a huge percentage of women in India are self-employed, why had they been considered ?marginal?? One of SEWA?s most significant contributions is to help these women ?generate the self-respect needed to resist exploitation.? (Bk., p. 34) By all accounts these efforts have succeeded magnificently because they address real needs.
Led by Ms Bhatt, SEWA has established a bank for its members, a maternal protection program, and many other services, based on the members? expressed needs. The organization seeks out talent among its members and helps them to develop it. It confronts authorities, such as policemen who were ?selling? protection in the marketplace, and has even helped get laws changed.
On May 27th, 2011, the Radcliffe Institute awarded its Radcliffe Institute Medal to Ela Bhatt. Last year Bhatt was honored at the Global Fairness Initiative Awards. Hillary Clinton, the U.S. secretary of state, ?She has spent nearly every day of the past four decades helping move more than a million poor women in India to a position of dignity and independence, gaining access to opportunities they never dreamed possible.?
But let?s let Ela Bhatt have the last word:
?We not only want a piece of the pie, we also want to choose the flavour, and know how to make it ourselves.?
Well said!

Sources:
Kalima Rose, Where Women are Leaders: The SEWA Movement in India (Zed Books, 1992).

?Ela Bhatt to Receive Radcliffe Institute Medal,? Radcliffe Magazine (Winter 2011), p. 13.